In 2018, I shared on my 5 'thingys' for the new year.
At the beginning of 2019, I posted on a few things I needed to do to step up my game
For 2020, I didn't have a new year's post. Lol.. you can check out a #SaturdayThoughts post I did about writing things down. I also did a Gratitude List post because 2020 was one verrrrry interesting year!
This year is a beautiful year and I'm pondering on the word – Twenty-fine and sharing my Wishlist for my birthday for the year with you. Making a list is such an awesome way of putting your thoughts down. If you are not a 'list person' you should give it a try this year.
I've always wondered why people use the word 'twenty fine' when they turn twenty five. Is it because of the play on words – fine and five? or there's a special beauty that comes upon you when you turn twenty-five. Lol. What do you think?
I can't help myself now, though.
It's the twenty fine year, babiesssss!!!!!!! 💃🏾💃🏾💃🏾
Disclaimer: Please don't take this Wishlist as the exact state of my mind because there are some extra private things that have been left off the list and there are some other things I can't remember that have not made it on the list. So this is by no means an exhaustive list but it gives an indication to the wishes on my list 😉😜
1. Money – *cries in Spanish*… It's been so long since I received money that was not a loan payback or payment for service rendered…so yeah money is on the list.
2. Swimming lessons – I've decided to outsource this because I just keep on postponing it and never get it done. If you feel led to be a part of my learning to swim journey, please hit me up. You can be a source of encouragement or just pointing me to a good swimming pool around my location.
3. Google Pixel 5…I might be stuck in my ways with Android.. But yeah… And just in case you still want to get me a phone and it just has to be an iPhone. This young lady will not mind any version from an iPhone8 upwards.
4. Sneakers, mules, shoes you naaammeee ittt…
5. Second passport – if you can do this, tiri gbosa for you
6. Two weeks in Ghana – we could go together but I surely don't mind touring alone either.
7. More dates this year…for the most part of the year steady dates. *stares in COVID-19 restrictions*
8. I want to sneak in driving lessons here
9. Any other thing your heart desires to give me
10. Best of all, I wish YOUR relationship with God grows this year. Be intentional about getting to know God. Seek and you'll find.
This year is gonna gonna be awesome! 🙌🏾🙌🏾🙌🏾
I leave you with this picture from Morgan Harper Nichols. You can also check out her post on Words for 2021.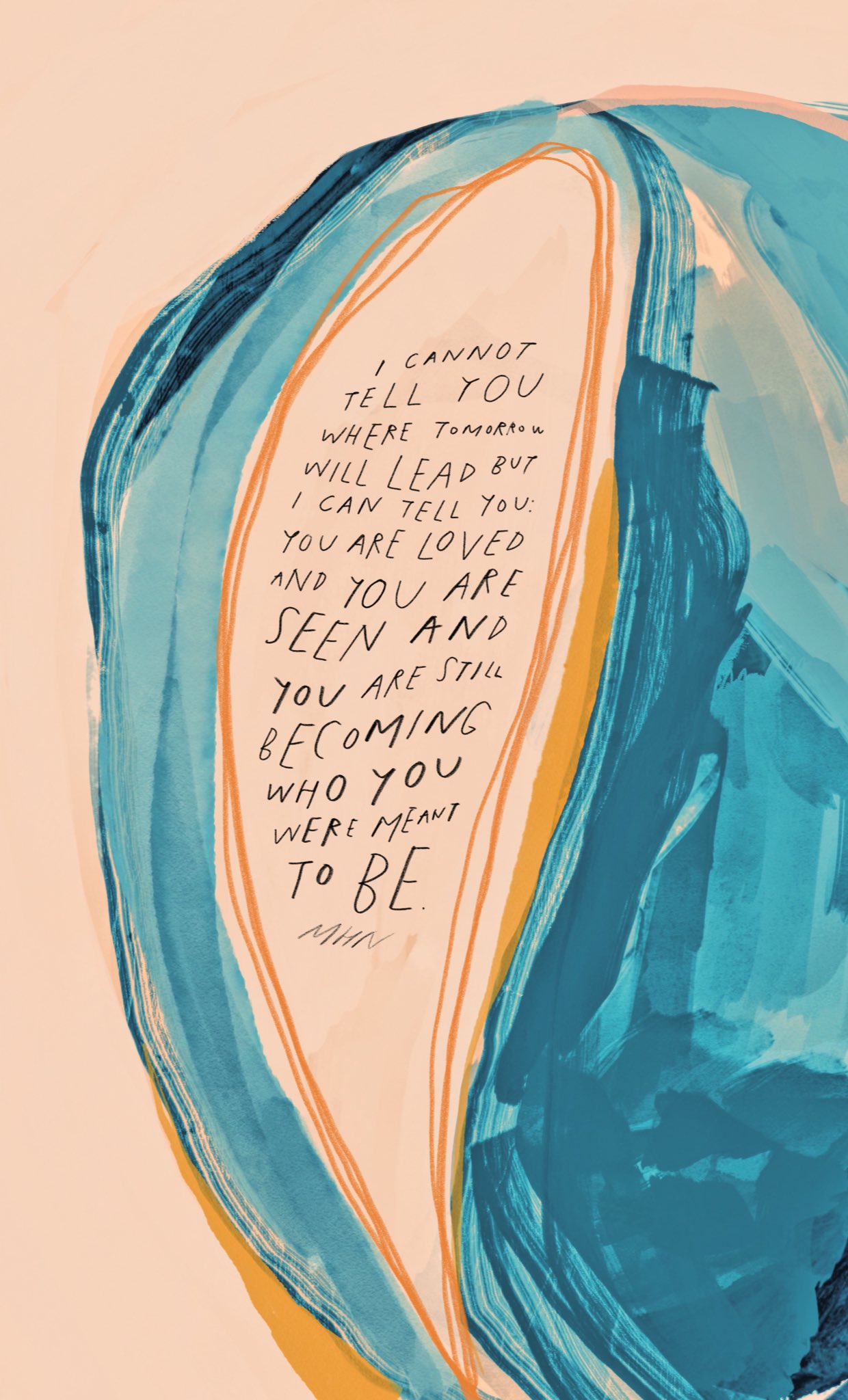 Please don't be careless with the COVID-19 precautions. Wear your masks regularly( every single time you need to), wash your hands, use your hand sanitizers. Don't go out if you don't really need to.
Watch out for the #ShugaryMention. It is going to be a series of posts celebrating businesses and awesome people around me.
P. S : I think January as a month gets lost in the whole "Happy New Year" brouhaha so here's to January – the bestest month in the year🥂🥂